Wish to win a Saree than to buy one?
•
Posted on March 21 2014
Participate in our weekly contest and get ready to win the Saree below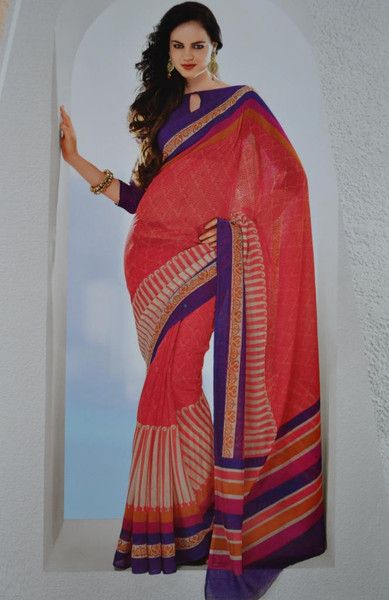 Contest of the weekend
Check our blog on some reference ideas: What to do with your old Sarees.
Share with us a single idea, other than the ones mentioned in the blog, on "How to utilize an old Saree." You can also send us a picture of anything that you have already made from an old Saree (please mention what it is and how to make it in a step wise form). The winner will be announced on our Facebook page.
Submit your ideas on our Blog.
The cut of date for the contest is Monday, 24th Ma
Keep shopping, keep reading and keep winning!
 *Terms and conditions
The winner will be selected by our panel of experts
Adhering to the contest guidelines is important
Only one winner will be selected
------------------------------------------------------------------
The Winner of "What to do with your old Sarees" contest and the Gorgeous cotton Saree, is Ms Aruna. Our heartiest congratulations to her.
A very big congratulations to our two Runner ups, Caroline George and Chitra Agrawal for winning a gift voucher of Rs 500/- each. Thanks a lot to all of you for the enormous participation in our weekly contest and the tremendous support that we have received. We appreciate all your ideas and are sure that we all have quite a few ways to preserve our old Sarees now. So all you Ladies, there a lot more coming your way. Keep visiting our blogs and Our Facebook page for our weekly contest.
Contest: What does ...

We are sure you had a great time this Diwali. As always, we are here to give you an opportunity to celebrate once again. Share with us your thought...

Read More

Contest: Why do peo...

Diwali is just a few days away, and here's a chance to make it even more special. Share with us your opinion and stand a chance to win this Black G...

Read More

The Elegant Jacquar...

So much have we seen the Jacquard fabric. A pretty variety of fabric it is and we all love wearing saree made of this fabric. It's unique in its ow...

Read More